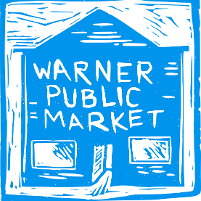 Warner Public Market
19 East Main Street, Warner, NH 03278 | 603-456-2602
Store Hours: Wed, Thurs, Fri 1-, Weekends 10-4pm
At Warner Public Market, we offer fresh local produce, dairy and meat alongside sustainably sourced household goods, an herbal apothecary and handmade art and craft. Our cooperatively run store provides a vibrant space for gatherings and educational workshops where all are welcome to help build a healthy community and participate in a thriving local economy.
https://www.warnerpublicmarket.com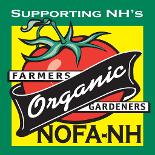 Concord Food Cop-Op
The Concord Food Co-op is a natural foods grocery store, bakery, and café located in Concord and New London, New Hampshire. What began as a humble buying club more than 37 years ago has grown into one of the most successful natural food co-ops in the State. With a true community focus, the Co-op stocks its shelves with delicious foods from hundreds of local and regional farms and producers and offers free and low-cost wellness programs and food events that attract thousands of attendees annually.
24 South Main Street, Concord, NH 603-225-6840
Monday – Saturday: 8:00 am to 8:00 pm
Sunday: 10:00 am to 6:00 pm
2 Newport Road, New London, NH 603-526-6650
Monday – Saturday: 9:30 am to 6:00 pm
Sunday: 10:30 am - 4:00 pm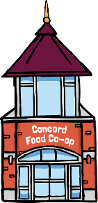 NORTHEAST ORGANIC FARMING
The Northeast Organic Farming Association of New Hampshire (NOFA-NH) is a 501(c)3 non-profit organization dedicated to building a community of organic food activists and educated consumers to help support New Hampshire's local organic farming community.
Northeast Organic Farming Association of NH (NOFA-NH)
84 Silk Farm Road, Concord, NH 03301(603) 224-5022