This event will also serve as the 2018 regional gathering for the northeast permaculture community and, in partnership with PAN, invites all to participate!
An annual gathering for gardeners, homesteaders, Back-to-the landers, farmers, conservationists, environmentalists, natural builders, local food lovers, neighbors, allies and curious minds.
Join us for workshops, demonstrations, skill sharing, food and
more!!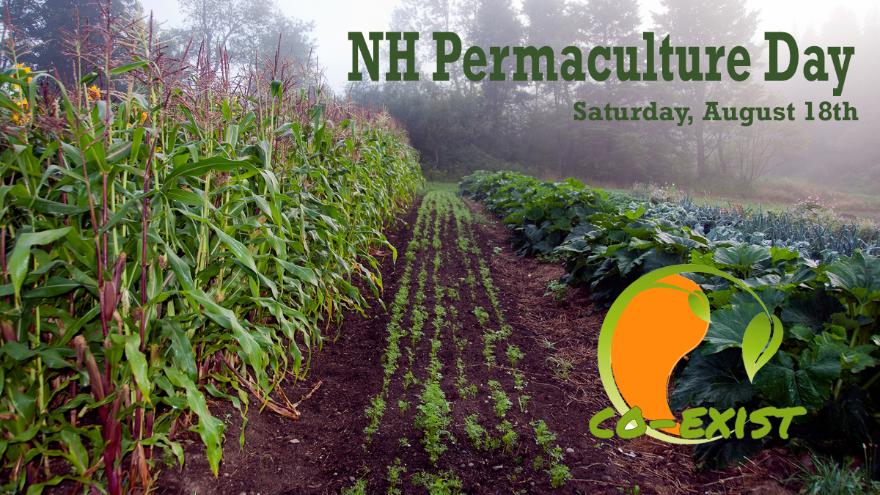 "Early Bird"ticket Prices extended to August 11th..... Buy now!!
MARK YOUR CALENDARS &CHECK BACK AS WE ADD WORKSHOPS, VENDORS & MORE!
August 18, 2018
Cite Ecologique of NH ecovillage
85 Angles Road, Colebrook, NH
Take a look: http://citeecologiquenh.org/
We invite you to attend the 6th NH Permaculture Day which will be held at Cite Ecologique of NH Ecovillage in Colebrook, NH, located in our beautiful North Country. Explore Permaculture topics through workshops and demonstrations, enjoy the community and great food, while supporting a wonderful educational community. Proceeds will benefit the Village as well as local permaculture education programs. Think of one person's homestead, then multiply them into a community! They "Co-Exist" in a wonderful and sustainable way. Plan a trip to NH's North Country this summer and save Saturday, August 18th for Permaculture Day.