BECOME A VENDOR
click the link below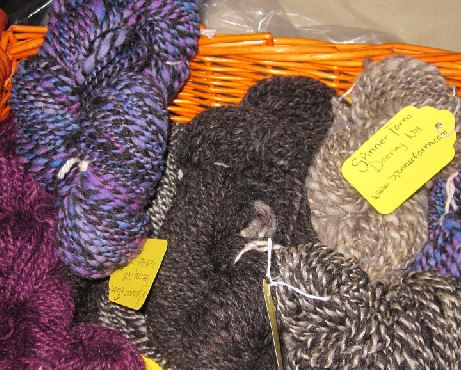 Our Vendor "Marketplace" is a must!!
ANN'S GINGER HOUSE located in Newmarket, NH 603-661-1043. Handmade herbal products: bath and body oils, salve, bug spray, and medicinal mushroom extracts. www.facebook.com/annsgingerhouse
COMMON CUP CAFE: They will be offering deliciously sustainable beverages and baked goods. They serve organic & fair trade products from Equal Exchange. Coffee, cold brew, hot/iced tea, hot chocolate & lemonade. CBD from Elmore Mountain Theraputics that may be added to any beverage and a variety of local made baked goods.
HUMMINGBIRD CROSSING: Hummingbird Crossing is a company specializing in hummingbird garden designs for private residences. Don Brown is a range of gardening services, including master planning, design, site-specific planting, ecological sustainability, project management and custom design of landscape structures. Emphasis is placed on the use of zeric and native plants requiring minimal maintenance. He's also bringing products to keep your Hummers happy!
KEARSARGE FOOD HUB WORKING TOGETHER: SWEET BEET AND WARNER PUBLIC MARKET: They will be selling locally grown/raised foods, apothecary items, art items and all kinds of goodies
https://www.warnerpublicmarket.com/
NATURALLY CUSTOM & RESCUE RAGES 2 RICHES: Naturally Custom is an eco-friendly creative advertising company. We specialize in pinback buttons, stickers, magnets, bottle openers, and vinyl printed apparel made from all-natural resources within our in-house production shop. No Minimums, buy a single button or 5,000 units, quantity is no concern. Located in Dover, NH https://www.naturally-custom.com
NOFA-NH (Northeast Organic Farming Association): As one of our sponsors, NOFA will be providing information on the Organic Farming Association, taking new members and answering questions. https://www.nofanh.org/
PERFECT CIRCLE FARM: Trees & shrubs for you all to "adopt", Buzz will be bringing cultivars & seedlings: Heartnut, Black Walnut, Mulberry, Chestnut, Honey locust, Pawpaw, Siberian Peach, Apricots, Persimmons, Oaks, Hickory, Hicans. Check the website for contact & special orders.

https://www.perfectcircle.farm/
THE SPINNER FARM: Will have locally grown wool products: raw fleece, washed fleece, dyed fleece, wool batts for spinning or felting, handspun/hand dyed art yarns, finished goods, sheepskin rugs. They will also be giving demonstrations & lessons for those who want to try working with wool.
UNITY MOUNTAIN HERBS: Herbal teas, tinctures & elixers. Located at

544 Gilman Pond RoadUnity, NH 03773603-863-2941

https://www.unitymountainherbs.com/
WICHLAND WOODS- 64 High Street Keene, New Hampshire 03431. Phone: 603.357.2758. …Is a unique, local myco-business located in the Monadnock http://wichlandwoods.com/