Metallak Race is an endurance adventure that treks through northern New Hampshire, including Colebrook, Clarksville, Stewartstown, and Dixville Notch. The course moves throughout the region in a way that allows competitors to complete the race without assistance from support crews.

The 8-hour and 4-hour races consist of mountain biking, gravel grinding, trail running/hiking, and paddling. Racers may complete the course as an individual, as a team of two, or as a relay team with up to three members. http://www.metallakrace.com/index.php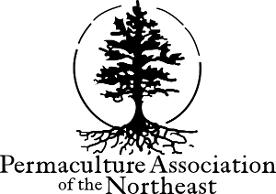 Our Mission is to increase the resilience of the Northeast region by strengthening the regional permaculture network and increasing access to relevant education and resources. http://northeastpermaculture.org/
es.

LANCASTER EYE CARE;
NATHAN H. DRUM, O.D.
EYE CARE FOR RESIDENTS OF THE GREAT NORTH WOODS AND BEYOND
Lancaster (603)-788-4027 & Colebrook (603)-237-4500 http://www.lancastereyecare.com/
LITTLETON FOOD COOP
Open Daily 7am - 9pm
43 Bethlehem Road· On the corner of Cottage St and Rte 302· Exit 41 off I-93· 603-444-2800
CEDC:
Coos Economic Development Corporation
149 Main Street, P.O. Box 205, Lancaster, New Hampshire, 03584
KHEOPS INTERNATIONAL
Kheops International has been a leading wholesale supplier of New Age gifts for over 20 years. We will always do our best to make your dealing with us pleasant and rewarding. Our excellent Customer Services staff is always standing by to help you with any questions or concerns you may have. Thank you for making Kheops International your source for meaningful gifts.
Jackson's Lodge and Log Cabins
213 Jackson Lodge Rd. - PO Box 384
Canaan, Vermont 05903
Phone: 802 266-3360

Parsons Street
1 High Street & Rt. 26

Colebrook, NH 03576

jawhite7456@gmail.com

Tel: 603-331-3190
Become a sponsor!
Dear Friend:
We would like to invite you to become a sponsor in the 6th Annual NH Permaculture Day, to take place August 18th at Cite Ecologique of NH in Colebrook.
The NH Permaculture Day celebrates and promotes sustainable food and culture, and features a full day of workshops, presentations, and vendors. It seeks to build alliances between individuals, families and organizations focused on producing and consuming local culture.
Please consider joining our event as a sponsor. This unique event continues to grow, and this year we expect 300+ people to attend. This is a wonderful opportunity for your organization to gain visibility with a targeted audience who shares your values and values your work – as we do!
Featured themes for 2018 include: The importance of bringing more farms, businesses and families into the permaculture loop. Celebrating the social aspect of permaculture (not just growing food) Creating rather than consuming cultureThere are two levels of sponsorship:
$100 level Your name and logo featured on our website, Facebook page and the event program. A place for informational materials about your business/organization at the NH Permaculture Guild table on the day of the event.

$250 level Your name and logo prominently featured in all of our promotional materials: including our fliers, posters, programs, website and Facebook. A complimentary vendor table and one free registration, and; a member of your organization is invited to give a presentation about your work or organization.
The NH Permaculture Guild is excited to host this year's NH Permaculture Day in the North Country region of NH where so many wonderful things are already happening and have been building for years. It is our hope to shine the spotlight and support the great work you are doing. Thank you for all that you do to help make the world what it is.
Sincerely,
The Organizing Committee NH Permaculture Day 2018